Miguel Alcalde Group
Members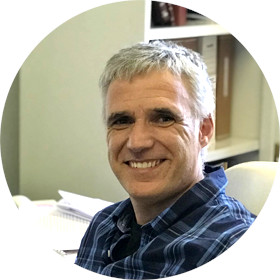 Prof. Miguel Alcalde
Principal investigator
I am the boss who still believes that the dark side of the force is not stronger…only quicker, easier, more seductive…
Dr. Patricia Molina
Laboratory manager
I have been working in peroxygenase evolution for years while also being in charge of the lab managing. On the lab outsides, I love being with my family and friends, listening to music, reading any books and, unfortunately not often, ice skating.
Dr. Lucía García Ledo
Project Manager
lucia.garcia@csic.es
I am a curious person with a scientific background but also with an special love for paperwork. I am the project manager. I love spending time in the nature, baking cakes, wine and laughts and skating (better not all together!).
Dr. Ivan Mateljak
Postdoc
I moved to Spain from Croatia, where I got my degree in Molecular Biology, for my PhD studies on directed evolution of laccases related to redox potential and stability. I love outdoor adventures, wine and cheese and people say I am always in a chill mood.
Dr. Javier Viña
Postdoc
I am a biochemist from Asturias. My research is focused on engineering and expressing fungal and bacterial oxidases. I love catastrophes and horror (movies) and I usually practice survival cooking.
Dr. Bernardo Gómez
Postdoc
I am a biotechnologist and my research line at the lab is about CO2 fixating enzymes (Rubiscos) from bacteria and fungal laccases. In my free time I like reading books, comics, playing board games, tasting good wine, skiing (when the weather gives the chance) and, as anyone else, traveling.
Dr. Eva Garcia
Postdoc
eva.garcia.ruiz@csic.es
I recently joined the lab as post-doc researcher. I am currently working on enzyme engineering for high-value chemicals production in microbes. During my free time I enjoy reading, cooking, painting, hanging out with friends and travelling.
Patricia Gómez
Senior PhD student
I studied Biology at the Complutense University of Madrid. My research is focused on protein engineering of peroxygenases and design of fusion proteins for in situ H2O2 generation. I love traveling and playing board games.
Hoang Dat
Visiting student
I am a biotechnologist from Germany focused on bioprocess engineering. During my stay here, I will work on different topics about peroxygenases. In my spare time, I like drinking beers with friends, playing chess and football (Hala Madrid). 
Christoph Küng
Visiting student
I am studying nanosciences at the university of Basel, Switzerland. I came here for a short stay learning about directed enzyme evolution techniques. Specifically, I will work with unspecific peroxygenases. I like meeting and making friends, painting and skiing.
Veronica Teymennet
Visiting student
I am a biotechnologist from Mexico. My Ph.D. project is related with T. versicolor laccases. In this research stay, I will use directed evolution as a strategy to improve the expression and the activity of my laccase. I love to go to the cinema and I consider myself a foodie.
Miguel Alcalde Laboratory
Institute of Catalysis, ICP-CSIC,
Cantoblanco, 28049, Madrid, Spain
Tel: +34 915854806
Fax: +34 915854760