Miguel Alcalde Group
Members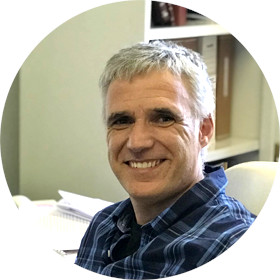 Prof. Miguel Alcalde
Principal investigator
I am the boss who still believes that the dark side of the force is not stronger…only quicker, easier, more seductive…
Dr. Eva Garcia
Senior Postdoc (PI programa CAM atracción de talento)
eva.garcia.ruiz@csic.es
I recently joined the lab as post-doc researcher. I am currently working on enzyme engineering for high-value chemicals production in microbes. During my free time I enjoy reading, cooking, painting, hanging out with friends and travelling.
Dr. Israel Sánchez Moreno
Senior Postdoc
isra.sanchez@iqog.csic.es
I have been working in the field of the biocatalysis for years, always in the limit between chemistry and biology (bringing balance). My research is focused on protein engineering of peroxidases. Outside of lab, I love listening to reaggeton music, watching the Tele5 TV shows, and lying miserably about my hobbies in my internet profiles.
Dr. Daniel Méndez Sánchez
Senior Postdoc
daniel.mendez.sanchez@csic.es
I'm an organic chemist from Asturias who moved to biocatalysis over the years. My ongoing research is focused on protein engineering of peroxygenases. In my spare time, I enjoy cycling, watching tv shows and playing videogames.
Dr. Javier Viña
Postdoc
jvina@evoenzyme.com
I am a biochemist from Asturias. My research is focused on engineering and expressing fungal and bacterial oxidases and I am currently Science Manager at EvoEnzyme. I love catastrophes and horror (movies) and I usually practice survival cooking.
Dr. Bernardo Gómez
Postdoc
bgomez@evoenzyme.com
I am a biotechnologist and  I am currently CTO at EvoEnzyme. In my free time I like reading books, comics, playing board games, tasting good wine, skiing (when the weather gives the chance) and, as anyone else, traveling.
Dr. Ivan Mateljak
Postdoc
I moved to Spain from Croatia, where I got my degree in Molecular Biology, for my PhD studies on directed evolution of laccases related to redox potential and stability. I love outdoor adventures, wine and cheese and people say I am always in a chill mood.
Dr. Patricia Gómez de Santos
Postdoc
I studied Biology at the Complutense University of Madrid. My research is focused on protein engineering of peroxygenases and design of fusion proteins for in situ H2O2 generation. I love traveling and playing board games.
Merve Keser
PhD student
mkeser@eyown.com
I have been told that I am a world citizen; I am Turkish-born, raised in the US, and spent another chunk of my life in The Netherlands where I received my BSc and MSc in the field of biochemistry and biotechnology. I have moved to Spain for my Ph.D.studies involving directed evolution of galactose oxidase for further advancement of green chemistry and pharmaceutical industry. I'm a fairly good baker, a coffee snob, and have a love for gin (the good kind).
Jesús Laborda
PhD Student
j.laborda@csic.es
After studying Pharmacy and a master in Biotech I joined the lab as an enthusiastic PhD student. My project is focused on PET biodegradation and its conversion to high-value chemicals. I love doing homemade things like cheese or jam… but my flagship product is homebrewed beer.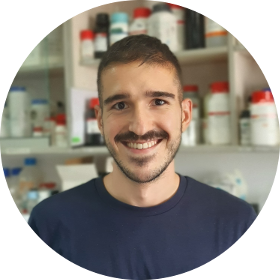 Alejandro Beltrán Nogal
PhD Student
Alejandro.beltran@csic.es
I studied Biochemistry and Industrial Biotechnology at the University Complutense of Madrid. My research interests come into characterizing and engineering short peroxygenases. I am obsessed with figure skating, cats, and I like dancing too.
Mikel Dolz
JAE-Intro
I am a biotechnologist from Zaragoza who is taking his first steps in Directed evolution of enzymes. I settle for the little things in life like a good chat, a good beer or getting my PCRs right. Fun fact about evolution: It is said that Darwin's tortoise outlasted him more than 100 years. Will our enzymes do the same?
Marta del Pozo
TFG student
Miguel Alcalde Laboratory
Institute of Catalysis, ICP-CSIC,
Cantoblanco, 28049, Madrid, Spain
Tel: +34 915854806
Fax: +34 915854760